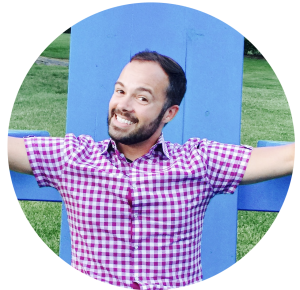 Most recently, Justin served as a communications officer at the David and Lucile Packard Foundation, one of the world's largest private family foundations. There he supported the Foundation in developing communication strategies and messaging for the Foundation and its various grantmaking areas. He partnered with, advised and coached program staff on communication-related grantmaking and oversaw a number of communication-related grants, including a movement-building project to develop more effective ocean messaging, a set of research to understand more about millennial attitudes around ocean conservation, and a grant to development of a communication toolkit for changemakers called Heartwired.
Justin provided communication support to a range of the Foundation's grantees across the world, primarily within the Conservation and Science Program, but also provided support at times to the Foundation's Children, Family, and Communities Program and Population and Reproductive Health Program. Working at the Foundation was one of the greatest experiences in Justin's career, providing him with opportunities to collaborate with many international partners like the World Bank, the U.N., the Economist, leaders from various governments and of course countless inspiring grantees.
Prior to joining the Packard Foundation, Justin served as a vice president in two public interest communication firms focused on supporting nonprofits and foundations—Spitfire Strategies and Fenton Communications. He led teams and projects focused on environmental and social justice issues, working with clients to develop their communication and public affairs strategies and in many cases managing the implementation of those strategies. He previously provided communication support to a number of NGOs across the United States, including as communications director at Benetech, a Silicon Valley nonprofit that develops and uses technology to create positive social change; founding director of digital and online media at the Gay & Lesbian Alliance Against Defamation (GLAAD); and deputy director of online communications at the media watchdog group, Media Matters for America.
Justin likes a challenge—whether it is advising organizations on how to reach a critical audience, rally their base to action or change the hearts and minds of people who deeply disagree with them. His passion is helping to craft strong strategies, stories and messages that have meaningful impact. When he's not trying to help save the world, he loves adventuring across the globe with his husband, geeking out over the newest research on how humans make decisions, or simply enjoying a beautiful day in a local park. He holds a B.A. in politics from Ithaca College in Ithaca, NY and a M.A. in political management from the Graduate School of Political Management at The George Washington University in Washington, D.C.